10Clouds
Working at 10Clouds - what do you need to know?
We hire great people and we let them thrive.
10Clouds is a place created by software developers for all who want to join our mission to change the world through technology, where you can work on exciting projects in a team of ambitious professionals. We work with clients located all around the world, working remotely or in one of our three main locations.
We focus on services related to web & mobile development and product design. We've won a number of awards for our work and have worked for a huge range of global clients, from start-ups to large corporations such as Pinterest, Facebook and Orange. We take extreme ownership of our work, working together to produce outcomes. In practice, this means you will have influence over what technologies are used and how a project is approached.
We've practiced remote work since the company was first established, approaching all projects with an agile mindset. Our cross-functional teams can work from anywhere but we also have office space in 3 main locations in Poland: Warszawa, Wrocław and Poznań. We believe wellbeing at work starts with trust, good relationships and having the right processes in place so that each and every Cloud can take joy in their work.
We're always looking for Software Developers, Designers, Agile Project Managers and Cloud Engineers driven by the passion for creating beautiful code. By joining 10Clouds, you sign up for the professional adventure of your life that will allow you to improve your skills in all areas. Get to know us better and join us in our mission to change the world through technology.
Check out our careers page for more information: https://10clouds.com/careers
Get to know 10Clouds better
Best B2B Development Company by Clutch
Career in 10Clouds
Paid time off
MyBenefit cafeteria system which offers a wide range of ready-made benefits from various areas and locations, available in one place
Co-financing of private medical healthcare
All necessary equipment such as laptop, additional monitor and accessories
Participation in team and personal education activities
Co-financing of English or Polish classes
Access to many up-to-date educational books in our library
Regular events & team socials (even remote!)
Individual career path and continuous evaluation of your development
Regular pay rises following meeting your individual periodic goals and positive performance review
Unique welcome pack
We're a team of experienced tech professionals with a passion for digital products, from stunning design to flawless code, ready to help our clients build web and mobile applications.
Recruitment process in 10Clouds
Apply for a position and we will review your CV
HR Interview will take about 45 minutes
Coding/Task to better understand your skills
Technical Interview to talk about your experience
Final Interview to understand your motivation and career plans
Contact us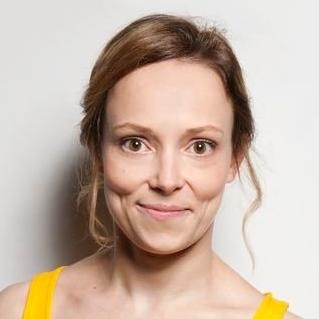 Kasia Tang
Employer Branding & Community Specialist
Do you want to ask about a job at 10 clouds? Leave me a message...
LinkedIn
Podoba Ci się ten profil?
Oceń go!
Twoja opinia o 10clouds bardzo się przyda.
Dodaj komentarz na forum poniżej.