AirHelp
Idealne CV do pracy w AirHelp przygotujesz w 5 minut.
Użyj naszego
kreatora CV
, w którym znajdziesz gotowe szablony
do uzupełnienia, wskazówki oraz przykłady.
Stwórz swoje CV teraz.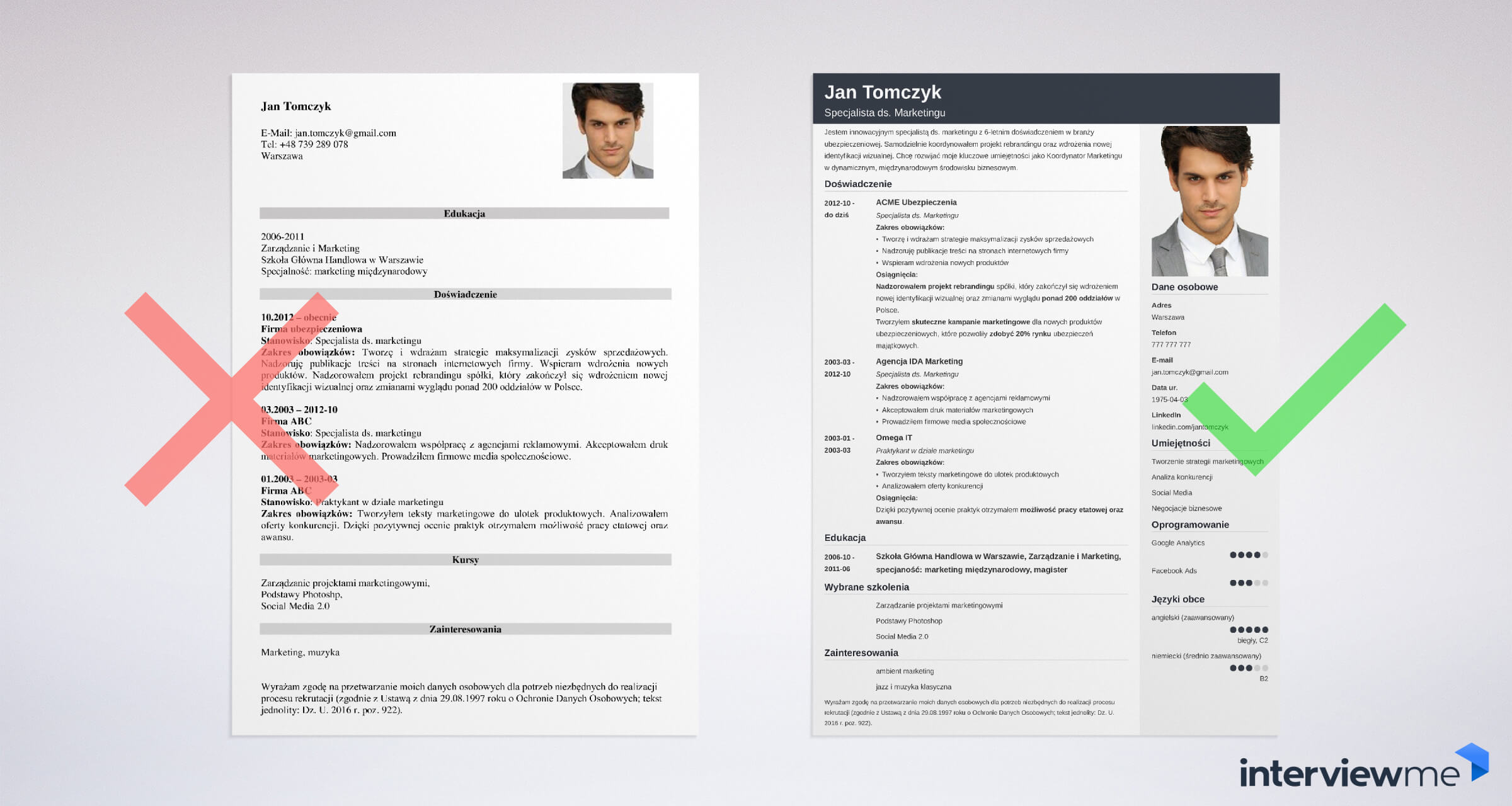 Work in AirHelp - what you should know
87% of the world's air travelers don't know their rights, and 68% of them feel as if they are not given the information they need by the airlines. AirHelp fights for their rights and uses our industry expertise to inform, educate, and assist passengers who have experienced flight disruptions. We are the world's largest organization specializing in air passenger rights, helping travelers to get compensation for delayed or canceled flights and in cases of denied boarding.
Since 2013, we have helped over 13 million stranded air passengers get justice. Today, we are over 700 people across 13 locations - and growing quickly.
Join us and help the next million passengers!
It all started on the island of Bali. While enjoying a beautiful day at the beach, AirHelp's founders came to a sudden realization — there was no service available that helped travelers with their air travel woes.
The rules and regulations surrounding delayed, canceled, and overbooked flights are practically a mystery to most air passengers. And, if something went wrong, they were pretty much left to fend for themselves.
Our founders knew that this had to change — thus, AirHelp was born.
Career in AirHelp
Our Engineering Team
Since 2013, we've helped over 13 million passengers with their flight troubles by using innovative, state-of-the-art technology. We build code that is elegant and efficient, with a well-architected framework designed to solve problems.
We use Ruby/Rails, Python, Go, ReactJS, EmberJS, PostgreSQL, MariaDB, AWS, GoogleCloud, Docker, Kubernetes, Redshift.
… and Operations Team
We're born problem solvers who love the satisfaction of helping others who don't know their rights. Our multicultural (25 nationalities and counting!) operations team helps air passengers all around the world with their delayed, canceled, or overbooked flights. We're the superheroes they need!
"Yes, We Care!"
GIVING YOU WINGS TO FLY!
Learning and development
There's nothing holding us back - we provide training, a clear development path, a knowledge library, we share best practices, and offer promotions!
We broaden your horizons - free language classes (Spanish, German, English, French, and Polish)
We're part of something huge - we are a member of Silicon Valley's Y-combinator, providing us with their knowledge bank, agile, and quick responsiveness
A SOUND BODY EQUALS A SOUND MIND
Health and Stamina
Keep the fire burning - with a gym membership.
We're all in this together - become a part of Team AirHealthy and represent Airhelp in sports competitions.
We believe that life is better with a bike - so we provide you with a personal bike locker.
Life is all about choices - use our multi-cafeteria system
SLEEP WORRY FREE
Stability and security
Health care is a right, not a privilege - we provide you with medicover
A good defensive game plan - we provide you with life insurance
We help you to see things clearer - we provide co-financing for glasses
HARD WORK SHOULD BE REWARDED - WITH GOOD FOOD!
Food and beverages
Breakfast, lunch, and snacks are provided. In our kitchen you will find cereals, nuts, fresh juices, sandwiches, salads, yogurts, soups, and fresh fruit every day - so you will never get hungry
Take a chill pill - in our dedicated relaxation and games zone
Take your time - you get 30 min just for you every day. Take a wee break, have a nap, enjoy yourself
WE LIVE TECHNOLOGY, SO WE GIVE YOU TECHNOLOGY
Technology and tools
We provide you with a MacBook
We build our own tools to make our work/lives easier
We are working on the AI, new technologies, and automation systems
WE ARE CHASING PERFECTION!
Localization and Office environment
Gdańsk - We're high in the skies with a view over the sea - on the 22nd, 23th, 24th, 25th, and 30th floor!
Kraków - We are in Błonia, the greenest area of the city and just 5-min walk from the old city!
Berlin - centrally located office, surrounded by great restaurants, cafés, and bars.
ENJOY EVERY MINUTE!
Keep the party mood switched to on - we host both a winter and a summer party
Maintain excellent relationships with your teammates at monthly team meet-ups
Are you on a new life path? - We provide you with wedding gifts and newborn packs!
WE APPRECIATE EACH OTHER'S WORK!
Be an awesome AirHelper - exchange points with your colleagues and collect rewards with our employee recognition tool - Bonusly!
WE LISTEN TO YOUR VOICE
Your voice matters - we make sure we hear your feedback with a monthly employee satisfaction survey
JAN, AIR CLAIM SPECIALIST IN OPERATIONS
I like my job in AirHelp as I am able to join work with my passion. I develop my language skills everyday with my international colleagues. During lunch time I can have conversations regarding different cultures and customs from all around the world. Moreover everyday catering, game space, and the most beautiful view in Tricity makes me really motivated to start the day in the Gdansk Office with a smile on my face.
DOMINIKA, TEAM SUPERVISOR IN OPERATIONS
I started my career by applying to AirHelp at the age of 19, so I feel like I was given the opportunity of a lifetime. I've met a lot of outstanding people who have shown me the world, believed in me, and helped me be the way that I am now. The office became my second home and at the moment, I just can't imagine myself anywhere else. The place and the people just make me feel comfortable.
EWA, APPRENTICE SOFTWARE ENGINEER
I joined AirHelp 1.5 year ago as an Office Assistant. What I enjoy the most is exploring, learning new things. In AirHelp I have an opportunity to do that. Inspired by my colleagues, I took part in mentoring program -- in the beginning of June I started working as a Software Engineer Apprentice. I love that!
STEFAN, SENIOR SOFTWARE ENGINEER
I love coding and have been doing it for companies big and small -- both corporate environments and startups. I've done a bit of contracting too. While I've done lots of things, it's the Elixir programming language that keeps me up at night. Currently, I'm enjoying my time as a Senior Software Engineer at AirHelp, where I can use my skills to actually help others! At work, I put people and values over processes and my style is best described as #ownership.
AGATA, PRODUCT DESIGNER
In AirHelp you can meet great, supportive people and work on the different projects within one product (which gives you a chance of trying new things and protect you from boredom). You have the opportunity to develop your personal and technical skills and actively form the shape of the design team.
Step-by-step recruitement process in AirHelp
CURRICULUM VITAE (CV)
When we assess your CV, we look for information about your skills and interests, as well as your command of language. We pay attention to the way you present yourself (is the CV neat and linguistically correct). If you have previous work experience, we will want to understand what your role was and what you are interested in.
We would like to receive your CV in English. We don't look for any particular template, feel free to create one on your own or use one of the free CV creators available online.
OPTIONAL ONLINE TEST (30 mins)
If your CV is aligned with the profile we're looking for, we will send you a link to an online test that can be completed at a time convenient for you. This step is optional and depends on the role you've applied for.
PHONE INTERVIEW WITH A RECRUITER (15 mins)
This short call with the recruiter will be to understand your motivation and expectations. The recruiter will also tell you more about the role and AirHelp so that you feel comfortable during the next steps.
OPTIONAL LANGUAGE CHECK (15 mins)
If you apply for a position that requires fluency in a given language and you are not a native speaker, we'll invite you for a short language check over the phone.
MEETING WITH THE MANAGER (1h)
You will meet your future manager in our office at Olivia Business Center. Together, you will have an in-depth discussion about the role, your experience and skills. This is the best time to ask all the questions about your future tasks and team, as well as opportunities for growth.
FEEDBACK / OFFER
No matter the outcome of the interview, we will provide you with feedback after every stage of the process.
Contact
jobs@airhelp.com
Want to know more? Contact our recruitment team!
Podoba ci się ten profil? Oceń go:
Pracowałeś w AirHelp?
Podziel się opinią poniżej.
Poznaj innych pracodawców z tej branży