ShopRunner
Work at Shoprunner — All You Need to Know
Globally, at ShopRunner, our mission is to help retailers thrive by sparking and deepening connections between shoppers and the brands they love. We are part of an international structure, not being a corporation, but stable organisation staying flexible and listening to our customers. We are working with US colleagues from Chicago, Conshohocken and New York on a daily basis, supporting ShopRunner US members who receive exclusive benefits such as free 2-day shipping, free returns, 2-click checkout and special promotions across our network of 140+ retailers.
Locally, we are working in Cracow in an engineering team of 20+ members, having great things to do. Complex e-commerce solution in the process of building new experiences for American customers needs top-notch talent. We trust each other and truly believe that partnership style of co-working is the most mature one. From a technical point of view, we are a group of smart people, who are sensitive team players with huge hunger of knowledge and skills.
Idealne CV do pracy w ShopRunner przygotujesz w 5 minut.
Użyj naszego
kreatora CV
, w którym znajdziesz gotowe szablony
do uzupełnienia, wskazówki oraz przykłady.
Stwórz swoje CV teraz.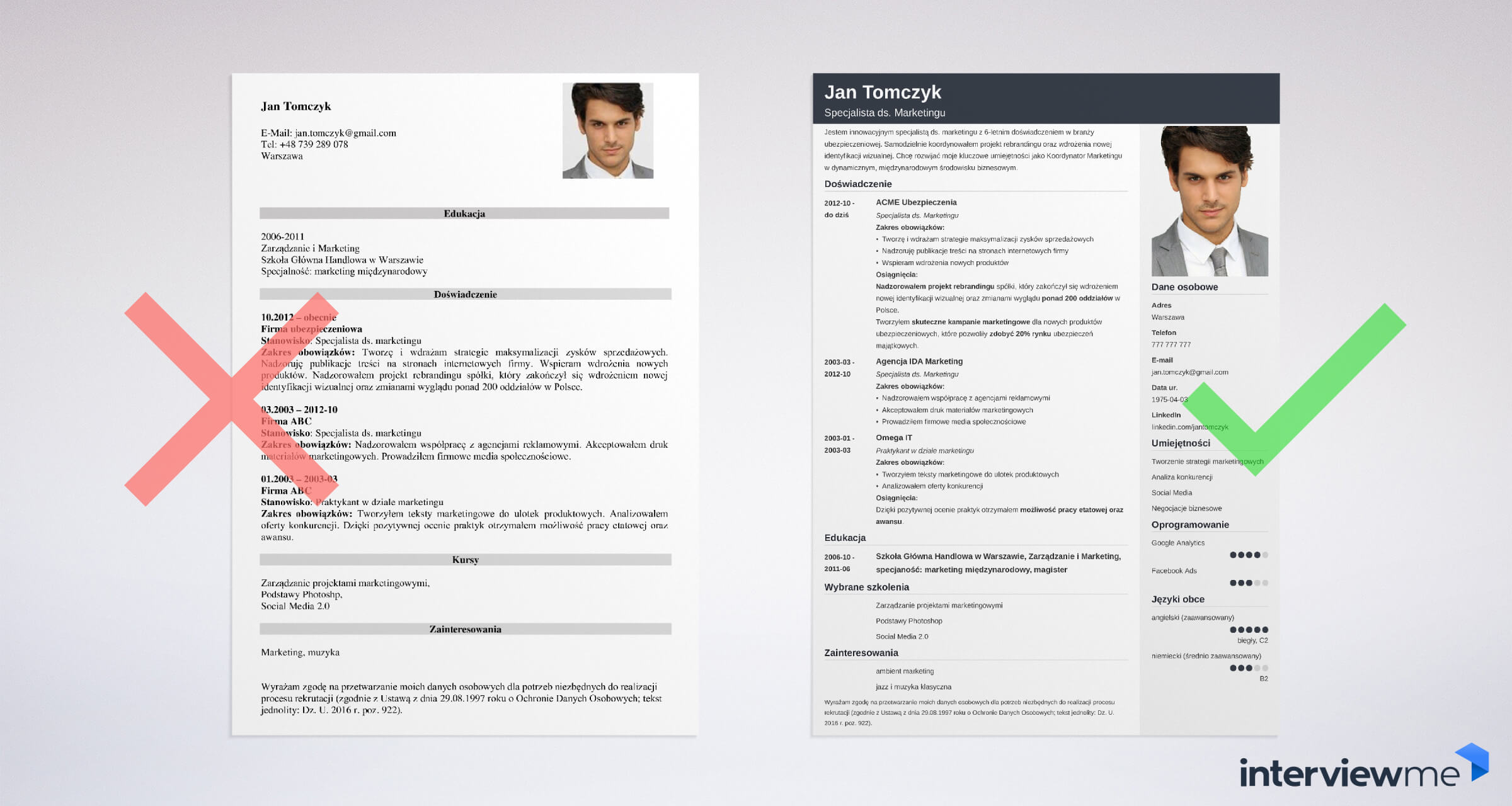 Shoprunner in Numbers
We have 50 m2 terrace with a view of the city.
We eat 10 kg of sweets a week.
We exchange 67 dry and ironic jokes a day.
We speak 540 thousand words a month.
We leave a new idea without feedback, discussion and improvement 0 times a week
Career in ShopRunner
Cooperation based on giving responsibility and ownership, not on micromanagement and controlling
Great partners to work with - sharp engineering minds working on challenging project to advance ecommerce ecosystem in US
Great technical projects to work on in an atmosphere of mutual trust
Transparency in communication, no hidden rules and unclear situations
Recruitment process based on communication and containing strengthening developmental feedback (one remote technical meeting and one onsite in our office - both in English)
Transparency in salary brackets
Clear and fair development path
Flexibility in working time and work from home option
Equal opportunity basis without regard to race, color, religion, gender, gender identity or expression, sexual orientation, national origin, genetics, disability or age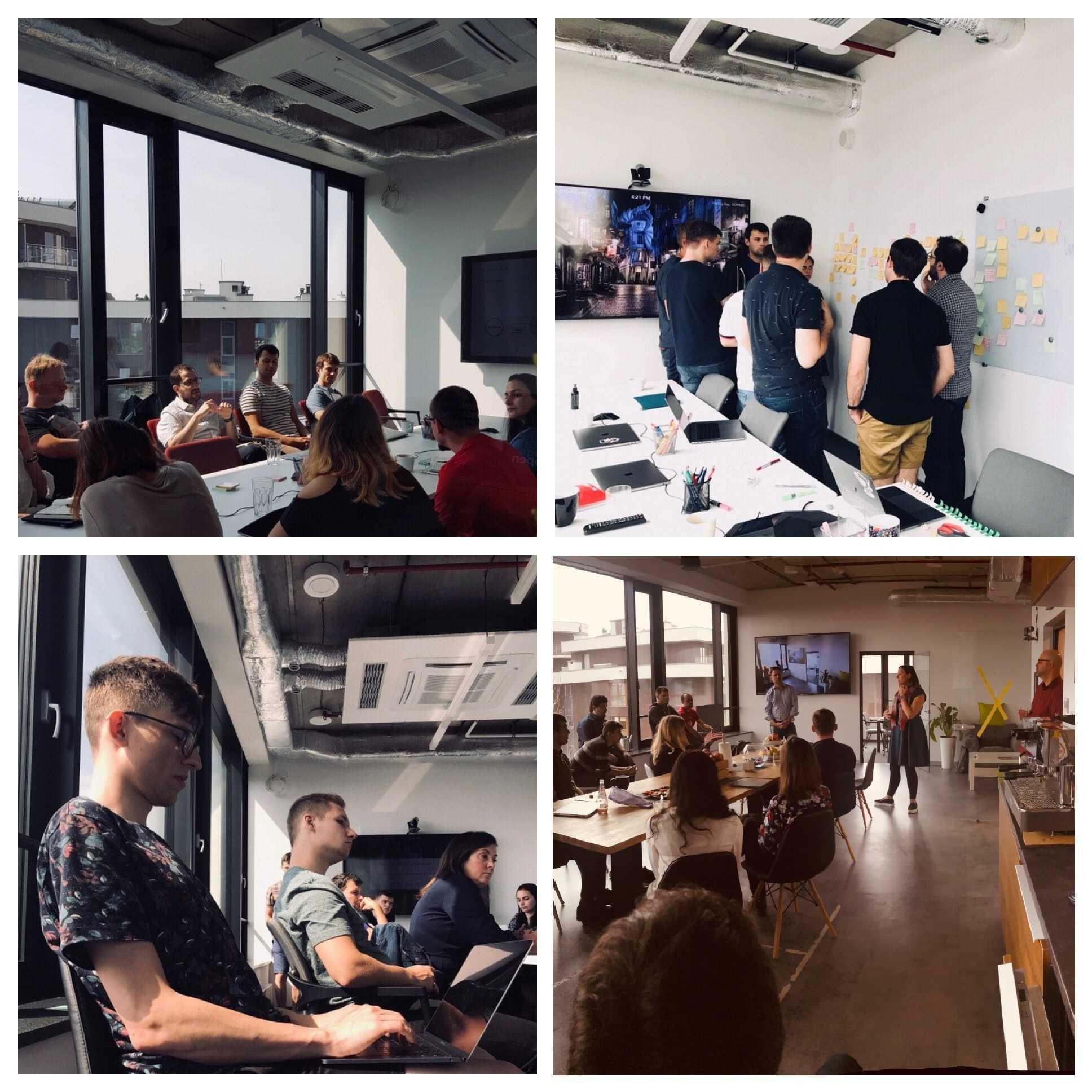 Development budget (6k PLN/year) to further grow your technical skills
Free lunches and breakfasts in our fully-equipped kitchen in new office at Mogilska street
No fruity Wednesdays and chocolate Fridays - we have snacks, fresh fruits and whatever you need, all the time
Life insurance (Generali), sport card (Multisport) and private healthcare (Medicover) free for employee
Apple computer for everyone
Individual English lessons with native speakers
Parking for cars, bicycles (shower at the office)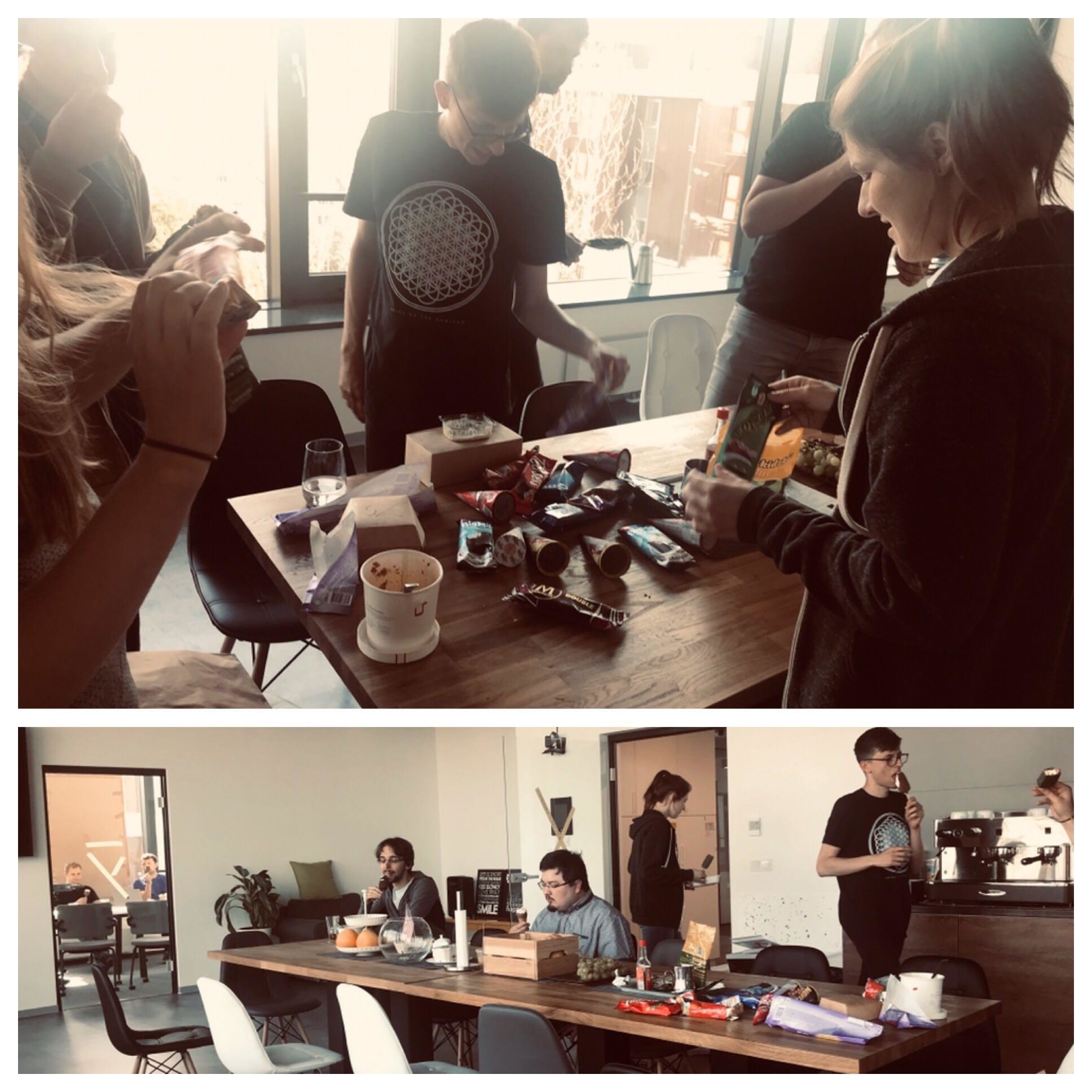 We are having transparency inside the company - salary brackets available for each development level, which is clearly described. We don't pay new hires more than our employees on the same level due to the fact that we highly value domain knowledge.
During recruitment process we share salary brackets with candidates.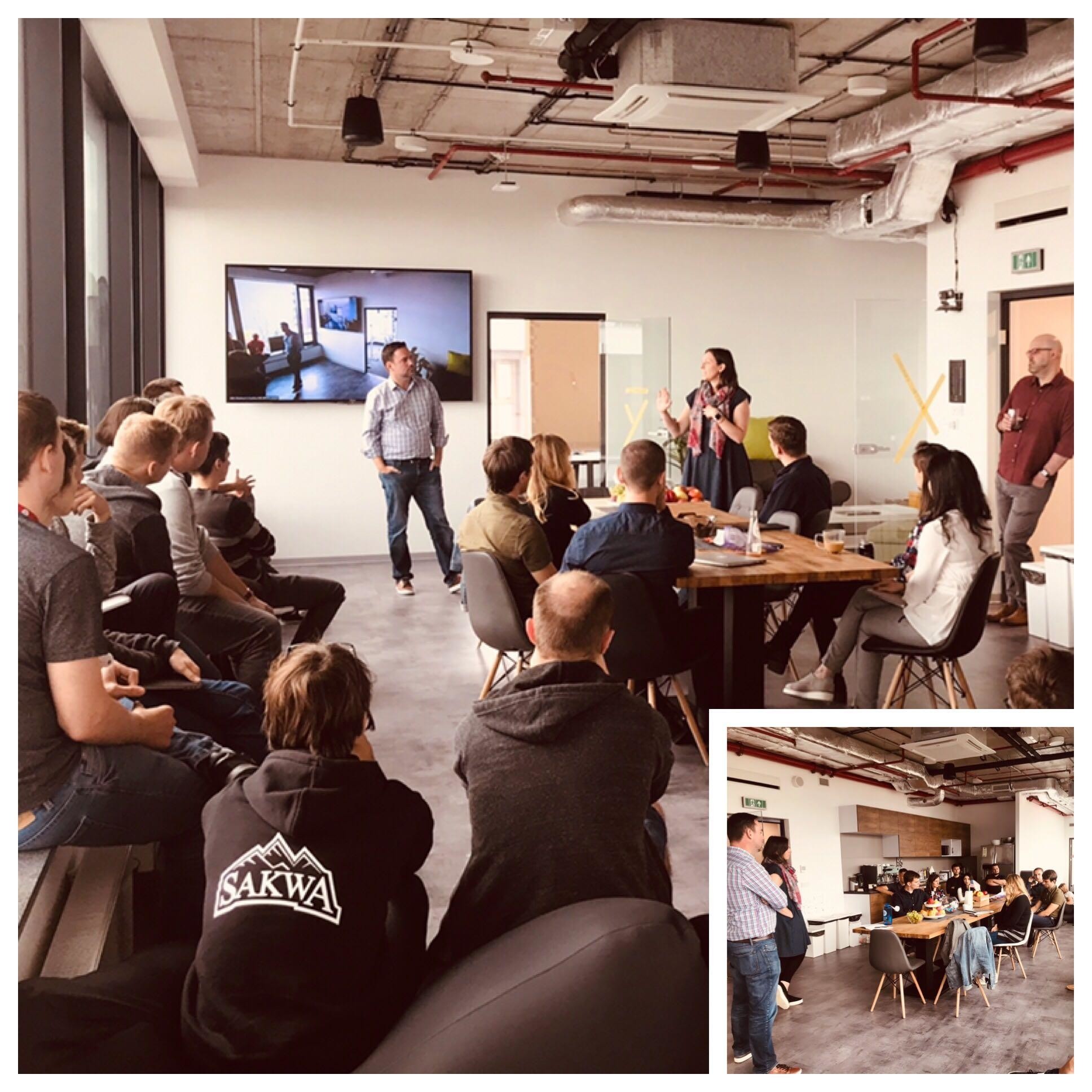 We are having brand new office at Mogilska 43 (Mogilska Office). The spacious layout allows you to work surrounded by an amazing view of the city. On sunny days you can ditch your regular desk and utilize our big terrace. Fun fact - even though we're in the city center we get to observe the wildlife, two beautiful woodpeckers sitting just outside our kitchen windows.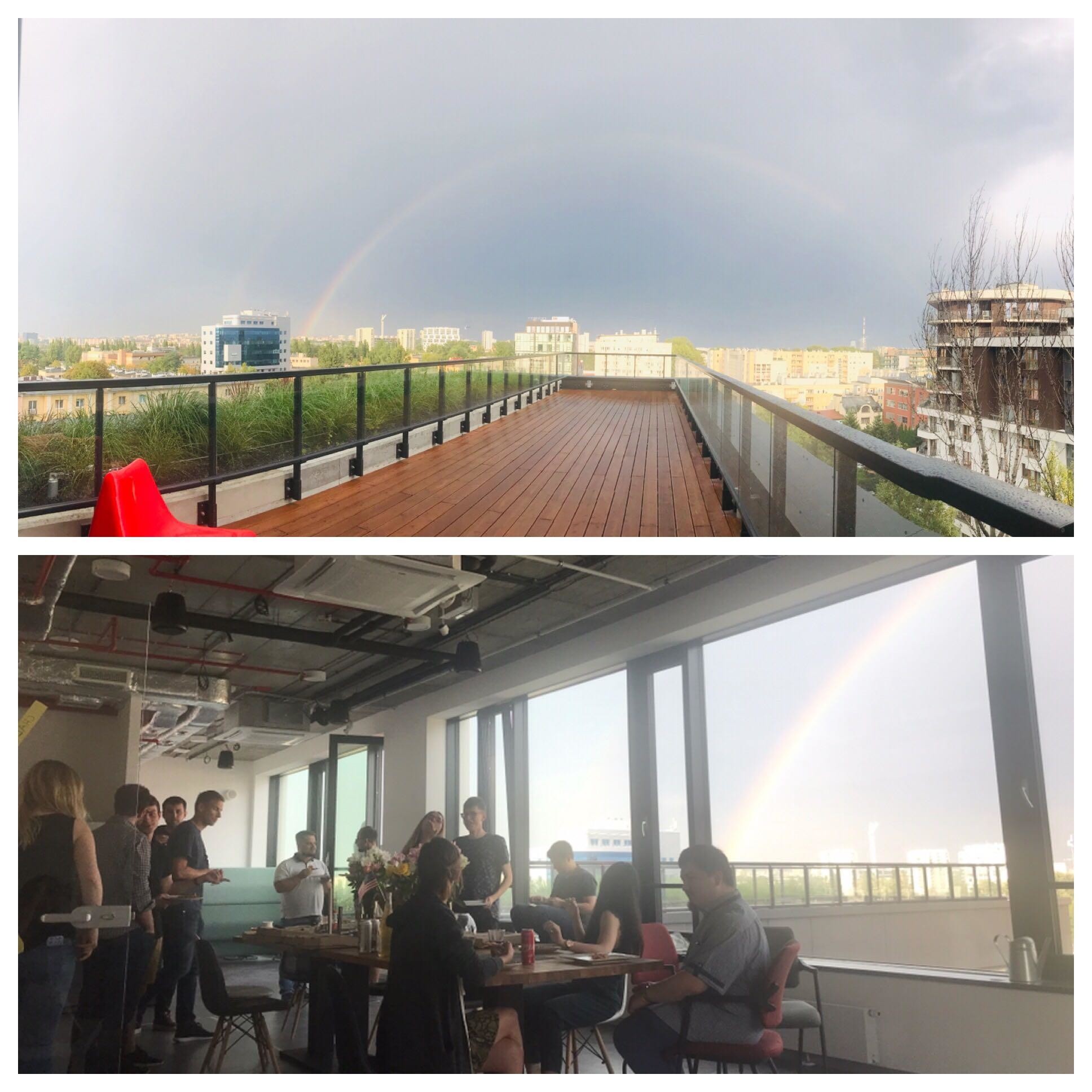 Development budget (6k PLN/year) to further grow your technical skills
Internal mentoring program
Taking part in external mentoring program
Tech talks and technical retros
Transparency inside the company - salary brackets available for each development level, which is clearly described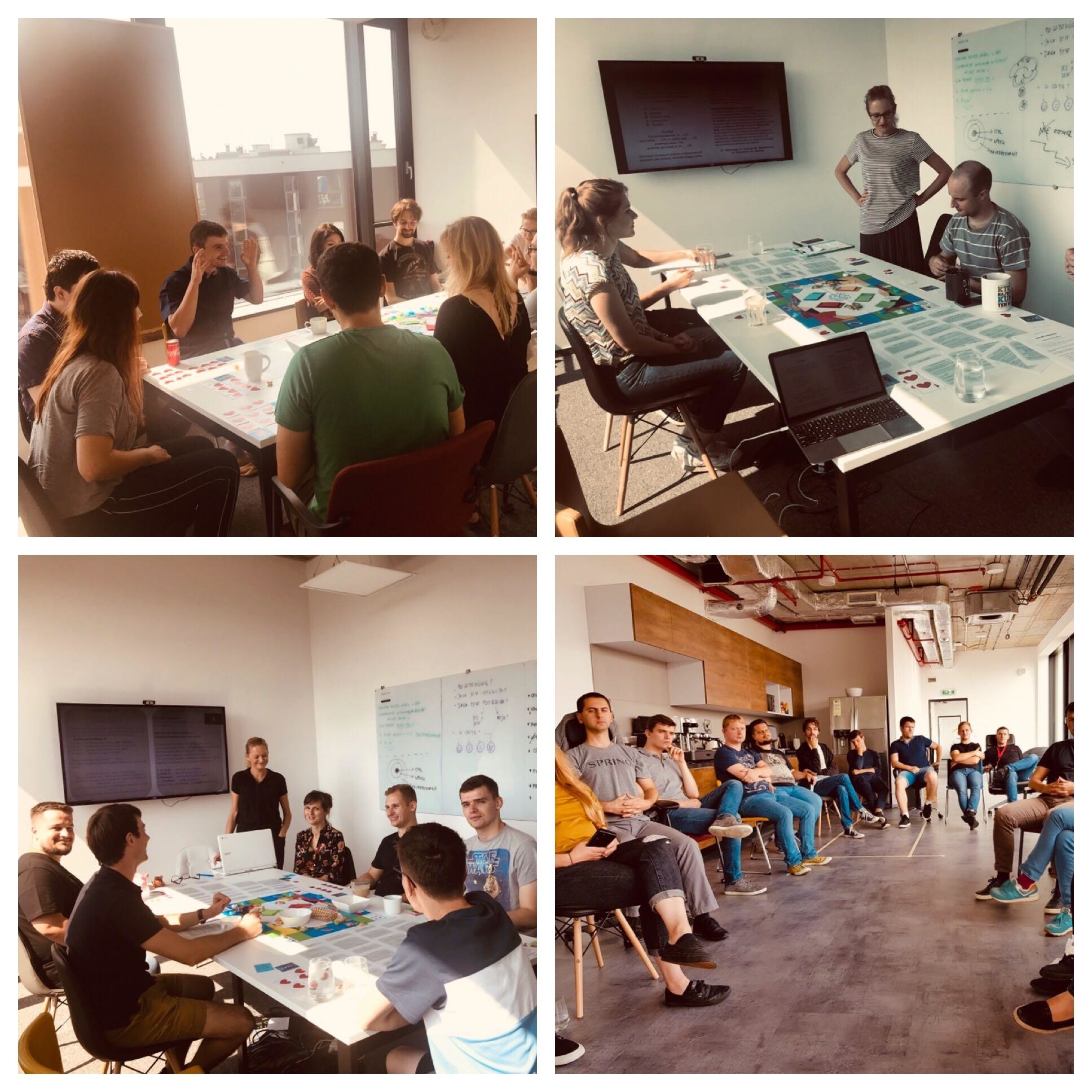 We don't have any regular intern program, but we are always interested in inviting to us juniors, who are neither having IT-related educational background or are changing theirs professional path and just finished programming or QA course.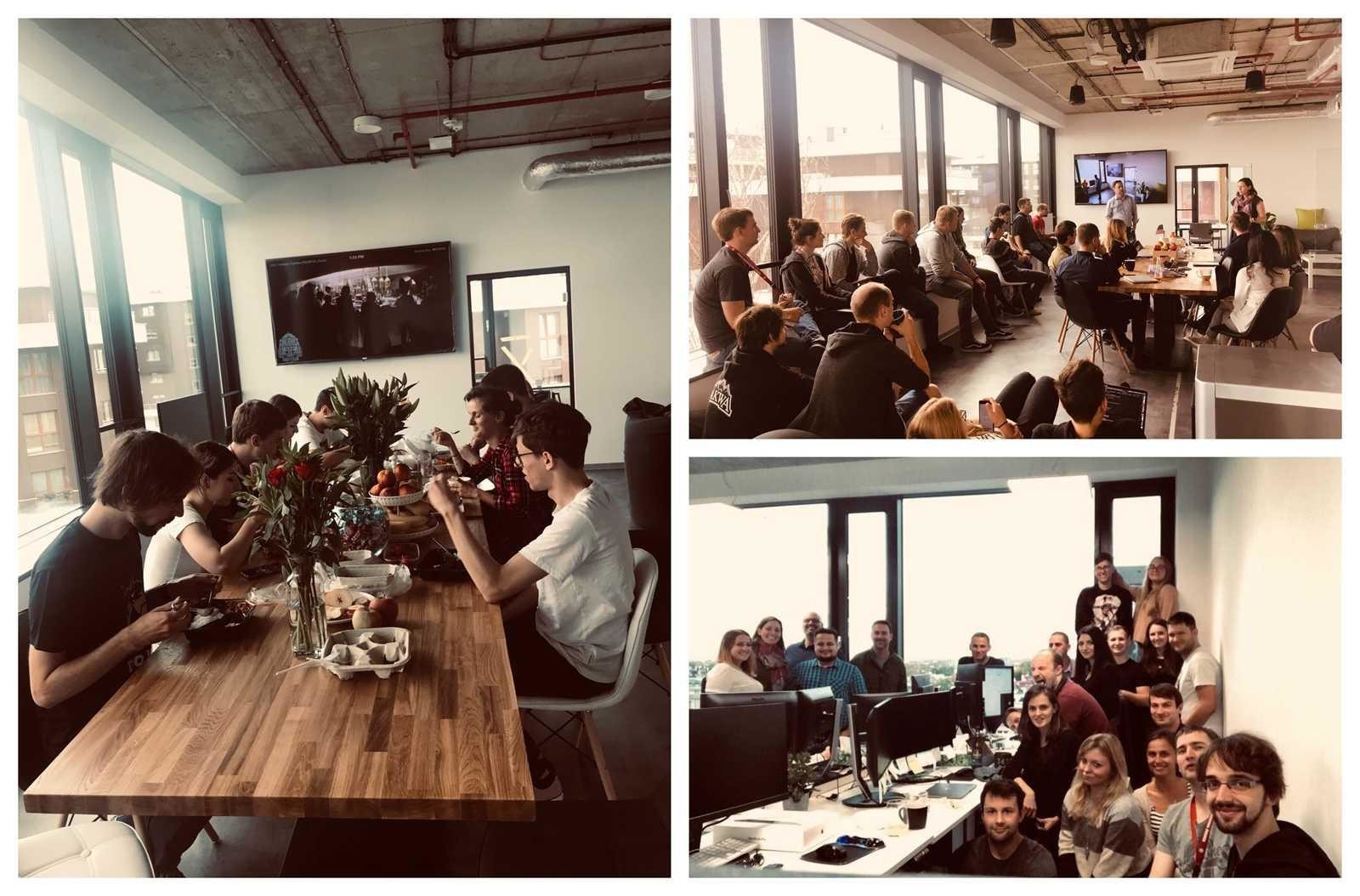 Our values are BIG CASH ;):
Boldness: We make no small plans, learning from our failures as we go.
Inclusion: Diversity, inclusion, and belonging are the foundation of a culture that creates the ultimate competitive advantage. We do everything with care, helping our colleagues thrive while the company wins.
Grit: We work hard as a team, doing whatever it takes to deliver results
for our members and partners.
Candor: We speak our minds honestly, directly, and compassionately, while having an open mind to others' points of view.
Accountability: We hold ourselves and each other responsible to do our best, keep our commitments, and proactively do the right thing.
Spirit: We are all in on building a business and a workplace we take pride in; we celebrate our work, our team, and our wins.
Hustle: We move fast and get shit done, believing that shipped is better than perfect.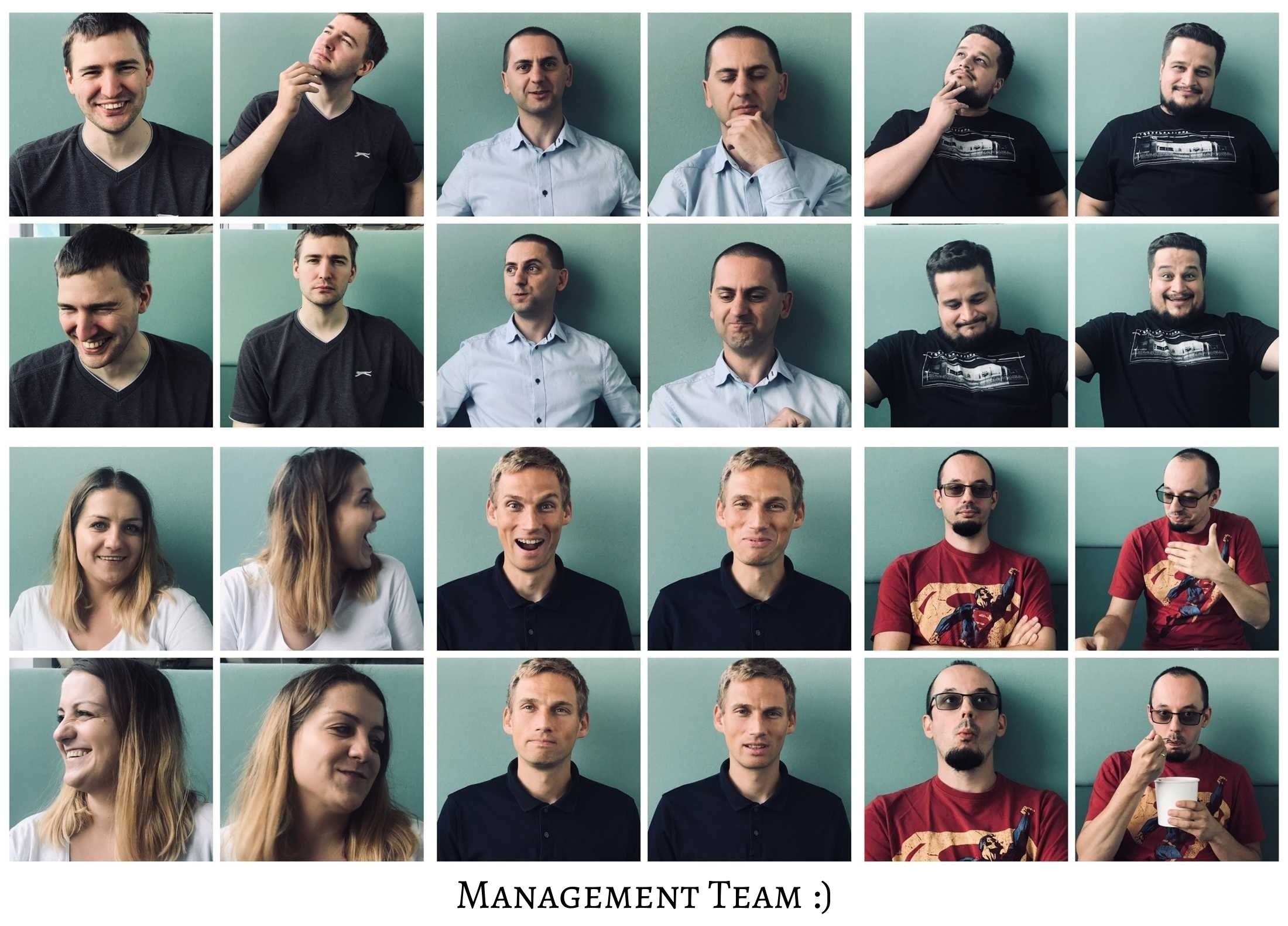 Recruitment Process in Shoprunner
Phone conversation about what we do and what we can offer and English verification.
Technical Screen - 1h remote meeting with one of our engineers, dedicated to solving problem.
Onsite meeting - 3 technical sessions and 1 culture fit session during lunch.
Job Interview in Shoprunner -— What Are We Paying Attention To?
Explaining why chosen solutions seems to be the best for these concrete situation
Respecting other people's opinion and team-work attitude
Contact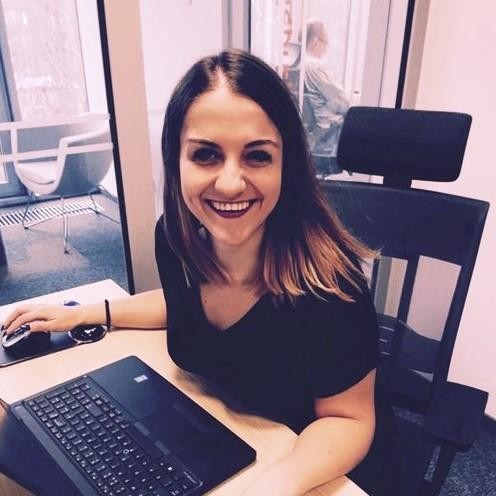 Róża Szafranek
People Manager
Want to learn more about working at ShopRunner? Write to me.
LinkedIn
Podoba Ci się ten profil?
Oceń go!
Masz opinię o pracy w ShopRunner?
Podziel się nią na forum poniżej
Poznaj innych pracodawców z tej branży