Warszawa, Mazowieckie, PL
Opublikowana tydzień temu
Opis stanowiska
UX Designer
Equinix is one of the fastest growing data center companies, growing connectivity between clients worldwide. That's why we're always looking for creative and forward-thinking people who can help us achieve our goal of global interconnection. With 200 data centers in over 24 countries spanning across 5 continents, we are home to the Cloud, supporting over 1000 Cloud and IT services companies that are directly engaged in technological innovation and development. We are passionate about further evolving the specific areas of software development, software and network architecture, network operations and complex cloud and application solutions.
At Equinix, we make the internet work faster, better, and more reliably. We hire talented people who thrive on solving hard problems and give them opportunities to hone new skills, try new approaches, and grow in new directions. Our culture is at the heart of our success and it's our authentic, humble, gritty people who build The Magic of Equinix. We share a real passion for winning and put the customer at the center of everything we do.
Job Summary: Senior User Experience Designers are responsible for the creation and delivery of visual and interaction design across a particular functional domain, site, or application. They may generally employ skills across multiple disciplines including visual design, interaction design, user research, prototyping, and content strategy.
Responsibilities - Design
Applies critical thinking to a variety of complex user problems, taking into account user needs, business objectives and technical constraints
Interacts with stakeholders to determine requirements and set expectations
Creates user scenarios and stories to coordinate with other teams
Presents results to stakeholders
Designs organization and categorization of schemas within an information system
Develops navigation structures to support proper wayfinding and ensures navigational consistency across multiple complementary sites and/or applications; structures and classifies sites and applications to help people find and manage information
Designs an information space to facilitate task completion and intuitive access to content
Develops a range of UX deliverables, including task flows, information architecture (IA) diagrams, design studies, wireframes, and high-fidelity interface mockups.
Provides line-level creative direction for a particular functional domain of responsibility.
Leads, presents, defends and articulates design work in design crits and reviews with colleagues and stakeholders
Executes interaction design as a part of a multi-disciplinary team
Contribute to development of design systems and ensures ongoing completeness and relevance
Socializes design system with stakeholders to ensure understanding and adoption
Can act as an internal UX SME for other internal or third-party projects, to ensure design consistency and sharing of best practices
Contribute to UX standards and toolsets
Responsibilities – Research
Analyzes research results to inform design and development
Proposes user research activities across a particular functional domain of responsibility
Participate in research sessions
Determines user research methodologies to optimize data collection
Researches interaction design trends
Qualifications ·
Portfolio review and is a must
5+ years of experience of user experience design and research for both B2B enterprise and/or eCommerce
Bachelor's degree; Master's in HCI preferred
Experience in lofi and hifi wireframing, and prototyping
Experience with design and prototyping tools: Sketch, InVision, Zeplin
5 years of product design work for software products and services
Experienced in UX Research
Excellent storytelling abilities
Experienced contributing to and evangelizing design system is a plus
Experience in designing for SaaS is a plus
You will be working on great products with access to the newest technologies. We are offering stable employment with competitive salary above an average on the market and benefits including annual bonus or lunch card. Moreover, you will be eligible to participate on our employee stock units purchasing programs. And most of all you will join an outstanding company culture based on the Magic of Equinix. The modern office space and Warsaw Spire view will be awaiting you, however it is possible to work from home according to the company policy. If you are not living in Warsaw but you are still open to join us, we will support you with relocation package to make this journey easier to happen.
Equinix is an equal opportunity employer. All applicants will receive consideration for employment without regard to race, religion, color, national origin, sex, sexual orientation, gender identity, age, status as a protected veteran, or status as a qualified individual with disability.
Idealne CV dla stanowiska UX Designer przygotujesz w 5 minut.
Użyj naszego
kreatora CV
, w którym znajdziesz gotowe szablony
do uzupełnienia, wskazówki oraz przykłady.
Stwórz swoje CV teraz.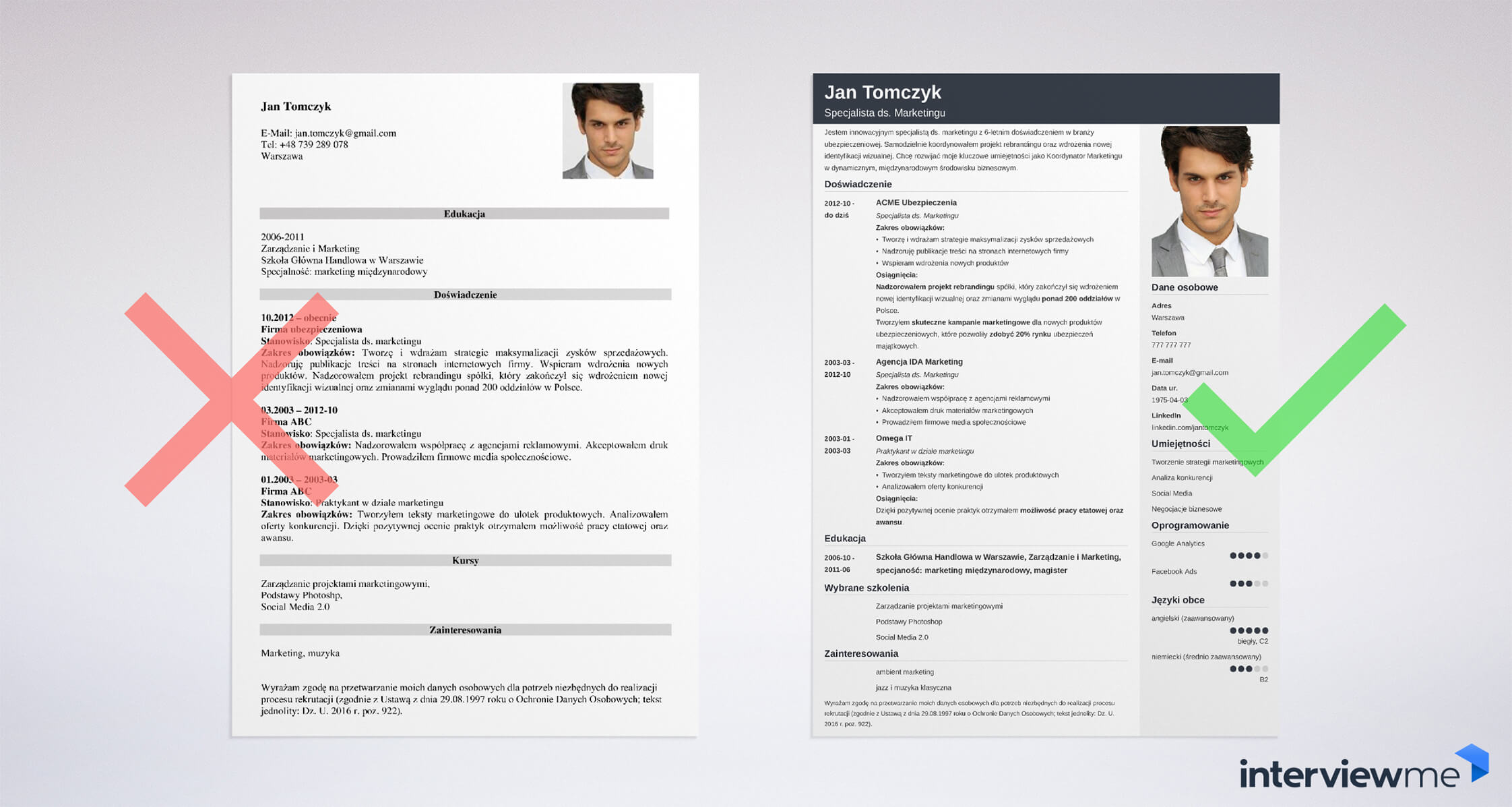 Aplikuj