Specialist, Full-Stack Developer
Specialist, Full-Stack Developer
Wrocław, dolnośląskie, PL
Opublikowana tydzień temu
Specialist, Full-Stack Developer
Specialist, Full-Stack Developer
Overview
About us
BNY Mellon powers individuals and institutions to succeed in the global economy providing Investment Management, Investment Services and Wealth Management. We offer an exciting array of future-forward careers at the intersection of business, finance and technology.

Founded in 1784 by Alexander Hamilton, not only have we been an engine behind the evolution of the financial industry, we've evolved at every step. Today BNY Mellon has 94% of the world's top banks as customers, and we process the one of the largest data sets available globally. We have the insights, solutions, technology and talent to shape the future of finance.

We power the financial market – and we are growing in Wroclaw.

We are looking for software engineers to join our teams. Once you apply you will be considered for all SDE roles, we will find the best project for you together.
How we work
Agile Methodology (Scrum/Kanban) – team decides and adapts
Responsibility for full product lifecycle. We engineer, implement, test and deploy on cloud
We grow and teach each other - we believe that you are as good as team around you
First commit on the third day (First day for HR)
Some mandated by law trainings about financial markets and security – we work with confidential data. Total of 8h within first month
Who we are looking for
We believe that solving a problem requires proper understanding - languages and frameworks are essential tools to achieve that. Our full-stack engineers work primarily on backend. We're seeking following:
Good understanding of programming concepts and paradigms. Proficiency in Java good knowledge of Javascript/Typescript
Strong problem-solving skills
Willingness to understand business problem
Flexibility - team player that is not afraid of making independent decisions based on analysis and facts
Ability to articulate complex technical problems in a concise and clear manner
Bonuses: Expertise in Spring framework, Angular, Software System Architecture knowledge
Your previous experience is value added. We don't mandate all frameworks – you will learn them here
Your Schedule
Programming
75%
Workshops 15%
Self-development 10%
Technology we work with
Code: Java 8/11/17 (Spring, Maven/Gradle), Javascript/Typescript (Angular)
Test: Junit, Spock
Architecture: Microservice based
Deployment: Private cloud infrastructure (VMs or containers)
Tools:
Gitlab (git + CI/CD)
Intellij
Docker
Splunk
AppDynamics
Jira, Confluence
Responsibilities
You will be a part of an agile team. Specialist is an experienced individual contributor. Your role will be to challenge assumptions, understand the work, deliver it and take ownership for that. You will have a chance to influence a team, program or even BNY – it all depends on you and you will have full support of your team and managers.
Our offer
Full time contract of employment
City Centre locations close to main railway station and flexible working arrangements
Flexible benefits package, including life and medical insurance, health screening, fitness discount programme, employee assistance program
Award-winning Wellbeing Program supporting you with your unique health and wellbeing needs
Pension scheme
On-site childcare and a parental buddy programme
Exciting opportunities for career and global mobility
Diverse and inclusive environment
Employee Referral Program
Recognition programmes
A multitude of opportunities to get involved in charity projects and Employee Resource Groups (ERGs)

Employer Description:For over 230 years, the people of BNY Mellon have been at the forefront of finance, expanding the financial markets while supporting investors throughout the investment lifecycle. BNY Mellon can act as a single point of contact for clients looking to create, trade, hold, manage, service, distribute or restructure investments and safeguards nearly one-fifth of the world's financial assets. BNY Mellon remains one of the safest, most trusted and admired companies. Every day our employees make their mark by helping clients better manage and service their financial assets around the world. Whether providing financial services for institutions, corporations or individual investors, clients count on the people of BNY Mellon across time zones and in 35 countries and more than 100 markets. It's the collective ambition, innovative thinking and exceptionally focused client service paired with a commitment to doing what is right that continues to set us apart. Make your mark: bnymellon.com/careers.
Idealne CV dla stanowiska Specialist, Full-Stack Developer przygotujesz w 5 minut.
Użyj naszego
kreatora CV
i otrzymaj oferty pracy dopasowane do Twojego doświadczenia.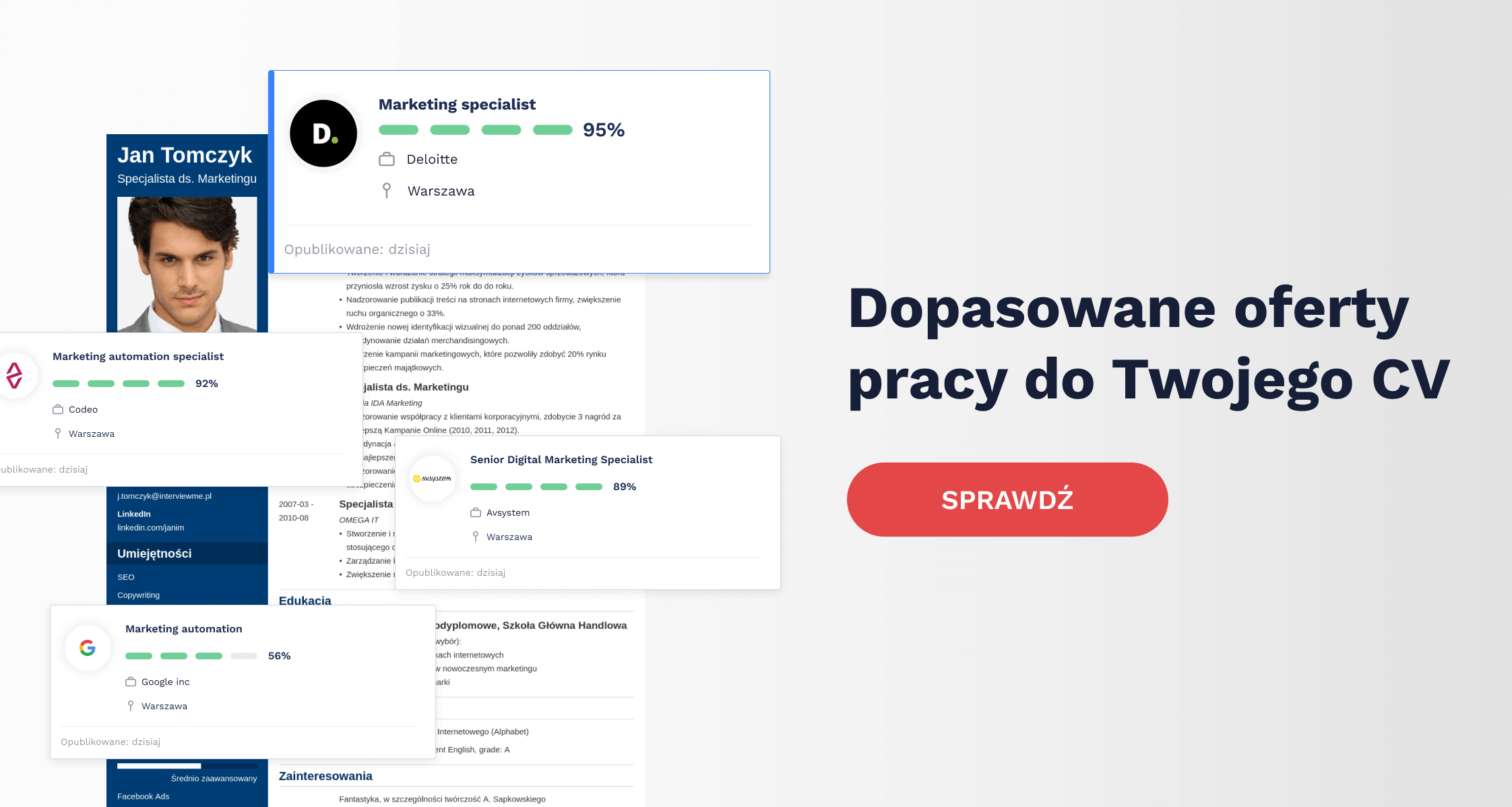 Aplikuj