Senior Javascript Developer
Senior Javascript Developer
Wrocław, dolnośląskie, PL
Opublikowana 3 dni temu
Please note that as a remote-first company, we are prepared to conduct all of our recruitment processes remotely.
There are only 3 stages in the recruitment process and there is no coding task!
1. HR Phone Interview (30 min) - to get to know you a bit better
2. Technical Interview (via Google Meet, 90 min) - to find out if your technical skills match our needs
3. Final Interview (via Google Meet, 60 min) - to meet your leader and discuss your growth at 10C
Your role and responsibilities
Architecting and implementing the solutions we build
Working with the team, client and project manager to efficiently deliver projects
Translating business needs to technical solutions and communicating with the client
Additionally, as a senior developer, you will be:
Taking the lead on the projects you join
Ensuring that good programming practices are followed
Supporting other engineers' growth with your expertise and mentorship
Taking part in internal initiatives such as performance reviews, technical recruitment, estimation of pre-sale projects
What you bring to the table
Experience in developing web applications using React.js (for example enough to know why hooks were introduced) and another modern framework
You have a wider technical perspective and know enough about web applications to suggest the best solution and justify your choice before the first line of code is even written
You have worked on challenging or complex projects so you anticipate technical challenges before they occur
You feel comfortable communicating with the clients and you can explain complex technical details using layman's terms
You understand that your impact reaches far beyond programming and that your work affects the entire business. You can take responsibility for the entire project and not just your own work
You will be comfortable working with our tech stack including (but not limited to): ES2016+, TypeScript 3+, React.js (including hooks), HTML5 and CSS3, Git, Docker
Very good English skills as we communicate in that language on a daily basis (Polish not required)
It's great if you also have
Experience with Node.js
Experience with SASS and CSS-in-JS
Knowledge of AWS
Experience in working in Scrum and Agile Team
What you can expect from us
Salary depending on your skills and experience PLN 15 500 - 22 000 net + VAT on a B2B contract with a minimum of 10 days of paid time off (alternative forms of employment are also possible)
All necessary equipment such as laptop, additional monitor and accessories
Flexible working hours with a focus on the delivery of our goals
Co-financing of additional benefits (e.g. private healthcare, language classes)
Remote team building initiatives
Participation in team and personal education activities
Individual career path and professional development initiatives
Regular performance reviews (twice a year)
10Clouds is a place created by software developers for all who want to join our mission to change the world through technology. We are a team of around 130+ people, working on exciting projects with a team of ambitious professionals and with clients located all around the world.
We focus on services related to web & mobile development and product design. We've won a number of awards for our work and have worked for a huge range of global clients, from start-ups to large corporations such as Pinterest, Facebook and Orange. We take extreme ownership of our work, working together to produce outcomes. In practice, this means you will have influence over what technologies are used and how a project is approached.
We've practised remote work since the company was first established, approaching all projects with an agile mindset. Our cross-functional teams can work from anywhere but we also have office space in 3 main locations in Poland: Warsaw, Wroclaw and Poznan. We believe wellbeing at work starts with trust, good relationships and having the right processes in place so that each and every Cloud can take joy in their work.
Idealne CV dla stanowiska Senior Javascript Developer przygotujesz w 5 minut.
Użyj naszego
kreatora CV
, w którym znajdziesz gotowe szablony
do uzupełnienia, wskazówki oraz przykłady.
Stwórz swoje CV teraz.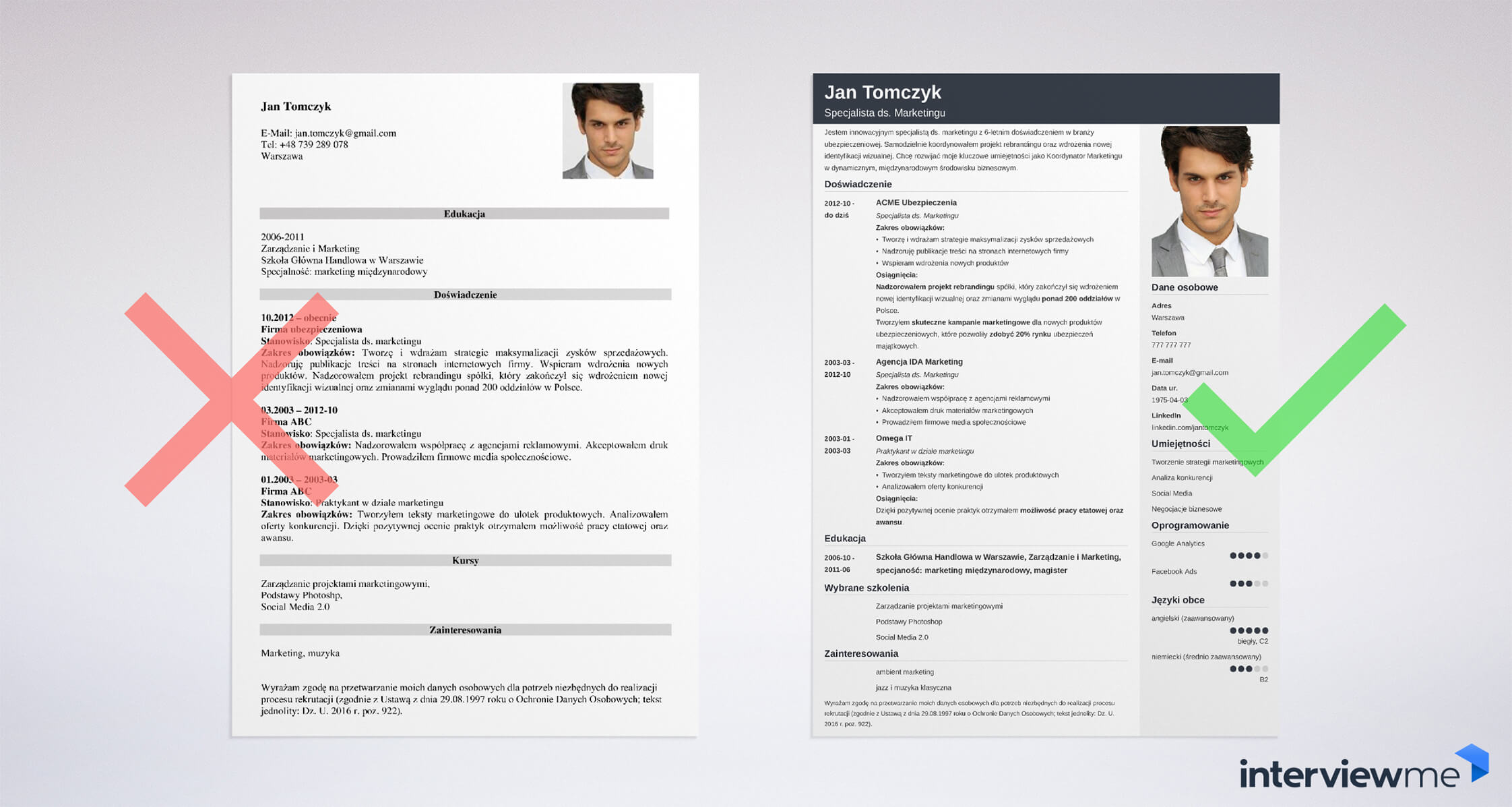 Aplikuj