IT Recruiter (extensive IT recruitment experience is not a must)
IT Recruiter (extensive IT recruitment experience is not a must)
śląskie, PL
Opublikowana 6 dni temu
Opis stanowiska
On this role, you would be responsible for the management of full life cycle recruitment process. For us, this means:
Building strong relationships with Hiring Managers across the business at all level
Utilizing recruitment sourcing tools and social media channels to maintain high direct sourcing success
Contributing to recruitment processes tracking and thus building data for analysis and constant improvement of recruitment organization
Continuously looking at new and innovative ways to improve the recruitment processes to meet growing business demands
Working in a team with a researcher
We are looking for you if you believe you have
High level spoken and written English
A background and knowledge of full life cycle recruitment
Any kind of Experience with Recruitment in IT
Ability to build strong relationships across the business
Good organizational skills and record keeping
Interest in working in a fast paced environment, are flexible, adaptable to change and willing to make an impact 
What is unique about our team:
We are confident to say that we are currently the most experienced IT specialized recruitment team on the PL market
We currently work on huge variety of IT specializations & technology stacks, most probably you will not find such a wide choice anywhere else
Our stakeholders come from different industries - financial, digital, automotive, e-commerce, retail, telecommunications, mobile and others
We help people change their current job for a better one – and to do this, we do not limit ourselves to Poland market only, but reach much further 
As a team we are instrumental for the company growth
We have an access to custom made ATS & recruitment data analysis system
We really support each other in our daily work and tasks – this is one of our core values we believe in and this is what makes us special!
After pandemic we plan to be flexible about working from home or office – it will be up to you
If you decide to join our team, you will:
Within a year you will be an expert in the most stable and dynamically developing field
You will have a chance to gain experience among the best recruiters on PL market in a very dynamic & fast - paced recruitment environment
See each of your offer accepted reflected on your bank account
Have an opportunity to observe and contribute to data driven recruitment in practice
Gain or develop your ownership skills by being solely responsible for your result at the same time having an access to world-class recruitment tools and support of experienced leaders and teammates
Have an opportunity to work on your leadership skills by being a head of a sub-team (you will be working with an assigned researcher, on whose performance you will have a great impact)
Idealne CV dla stanowiska IT Recruiter (extensive IT recruitment experience is not a must) przygotujesz w 5 minut.
Użyj naszego
kreatora CV
, w którym znajdziesz gotowe szablony
do uzupełnienia, wskazówki oraz przykłady.
Stwórz swoje CV teraz.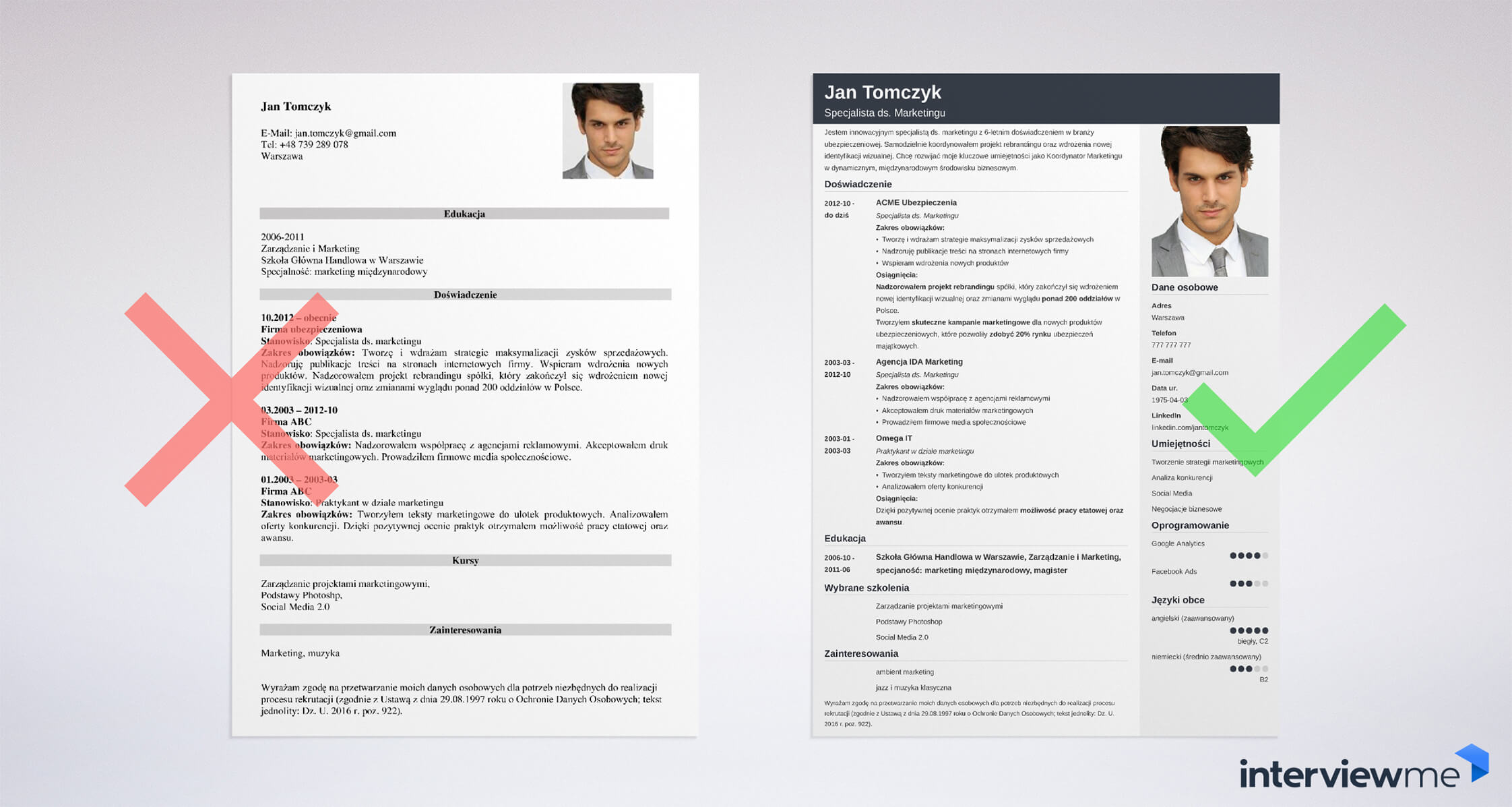 Aplikuj